We are part of a global community dedicated to building a sustainable lifestyle for you, the environment, and the communities our brands touch.
We continually assess the impact of our suppliers, brands, and partners, our processes, all the way through to our packaging and shipping.
We will consistently base all our actions on sustainability principles.
We aim to be transparent and to have honest conversations about our efforts. While continuing to be open to improving our practices, technologies, and partnerships.
We believe living in a way that is good for us, others, and the environment can be easy and our mission is to make that possible.
There is no Planet B
Every order protects 5+ trees!
KoKo Eko has partnered with Climate Action Platform group One Tribe to enable our customers to make an earth positive difference through their purchases.
We are dedicated to putting the health of people and the planet first.
learn more
Our Standards
Everything at KoKo Eko is evaluated for health, effectiveness, ingredients and materials, sustainable packaging, and single-use plastic.
about us
Sustainability
Products
It all starts here. Each product is evaluated before it's ever made available on our store.
Shipping
We reduce our carbon footprint from shipping by choosing the lowest emmissions options and carbon offset our shipping.
Because lower emission shipping is slower, we encourage subscriptions and bulk orders.
Packaging
We won't find any unnecessary packaging with us. Zero plastic pakaging. Most of our packaging is made from recycled materials. We limit empty space and void fill.
Plastic
Ever wondered why so many top natural brands used so much plastic? Us too. Plastic has made it's way into all aspects of our life. We work with brands who work diligently to eliminate plastic from their products.
our partners
non-profits
The efforts we have supported through and with our partners.
partner
World Water Day | Groundwater Source
We are celebrating World Water Day all week long this year!   Groundwater In celebration of World Water Day, we are raising awareness for this year's theme, groundwater. Groundwater is an essential...
Read more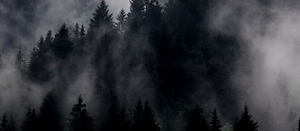 partner
Carbon: Our Footprint
What is carbon? Why does it matter? And tips to reducing your carbon footprint.
Read more
our friends
community partners
We believe that we're better together. Here are our community partners who we support and who support us. ❤︎
partner
Supporting The Front Lines
We want to give back to those who take care of us. Our nurses have been on the forefront and taking care of us through these last difficult years. We're giving back to our nurses with this special ...
Read more